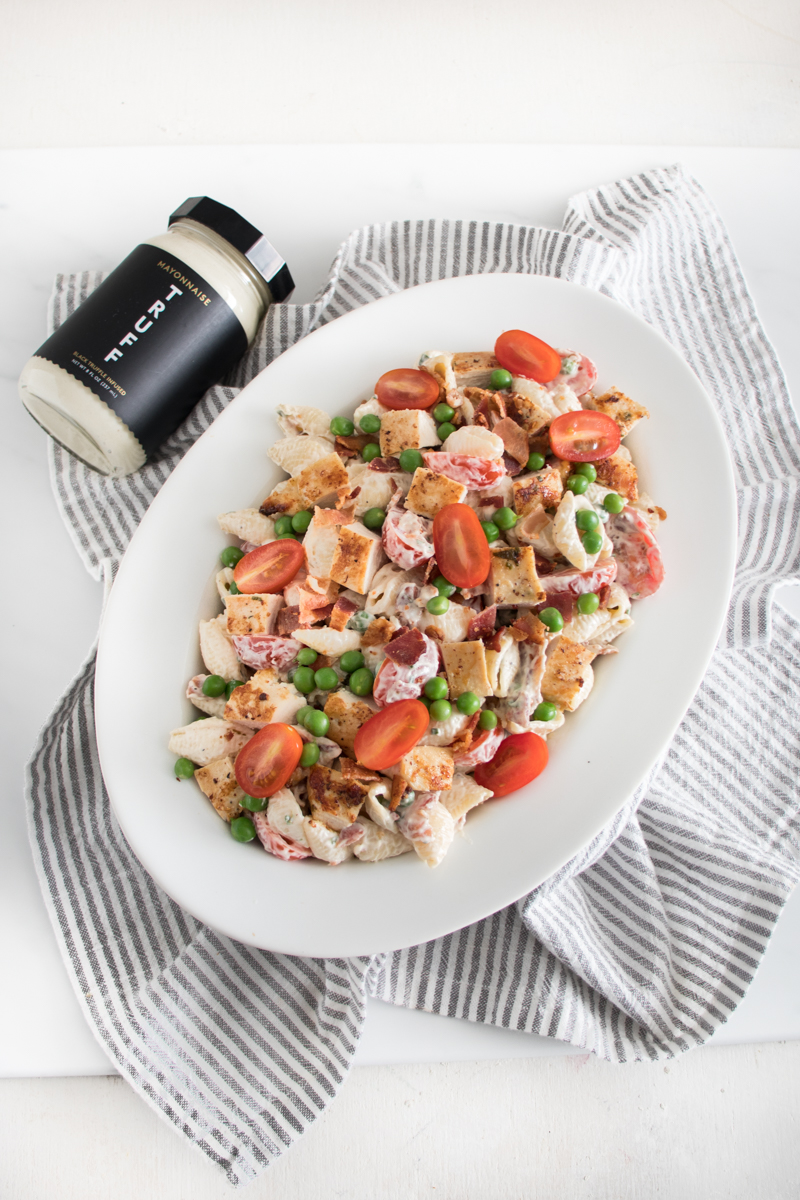 Chicken Bacon Ranch Pasta Salad
This delicious pasta salad is loaded and tossed with a homemade TRUFF ranch dressing.
You're going to be obsessed with this combination of fresh ingredients and hearty seasonings, and not to mention the added TRUFF touch! This salad can be served as a side or on it's own. No matter when or where you indulge in this delicious "salad," we're certain you'll be coming back for seconds!
In a large bowl, combine mayonnaise, sour cream, chives, dill, parsley, garlic powder, onion powder, Worcestershire sauce, lemon juice, salt, and pepper. 
Whisk to combine ingredients and keep the sauce refrigerated until ready to assemble the pasta salad.
Place the chicken in a casserole dish or zipper bag and add three tablespoons of the sauce. Toss to coat. 
Marinate chicken for one hour or overnight.
Preheat oven to 400°F. 
Place marinated chicken on a parchment-lined baking sheet, place in the oven, and bake for 12-15 minutes. 
Remove from the oven and set aside to cool before dicing.
Add cooked pasta shells, bacon, peas, tomatoes, and chicken to the bowl with the sauce. Toss until combined. 
Keep refrigerated until ready to serve.