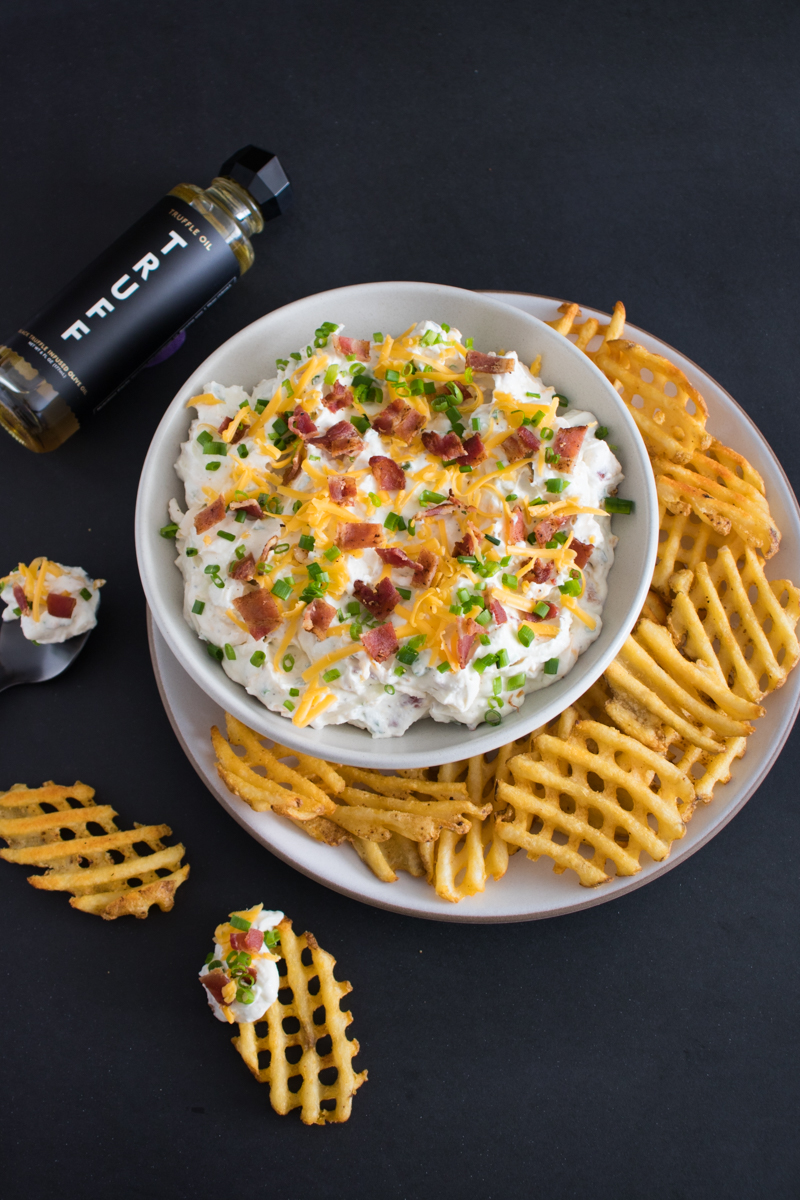 Loaded Baked Potato Dip
What's better than a loaded baked potato? Loaded baked potato dip! 
This creamy dip combines all the fantastic flavors of a classic loaded baked potato plus our secret weapon: TRUFF Black Truffle Oil! This dip is perfect for any gathering and is sure to "wow" your guests!!
Preheat the oven to 400°F. 
Place the potato split-side up on a baking sheet and drizzle it with TRUFF Black Truffle Oil.
Place the potato in the oven and bake for 20-30 minutes or until tender. 
Remove from the oven and set aside to cool to room temperature. 
Place the cream cheese, sour cream, mayonnaise, TRUFF Black Truffle Oil, garlic powder, onion powder, salt, and pepper in a food processor. 
Using a spoon, remove the inside of the potato and add it to the other ingredients in the food processor.
Puree the mixture until smooth and transfer it to a large bowl. 
Add half of the bacon, cheddar, and chives to the bowl with the dip. Stir to combine. 
Transfer the dip to a clean bowl and sprinkle it with the remaining bacon, cheddar, and chives. 
Serve with waffle fries or potato chips on the side for dipping.