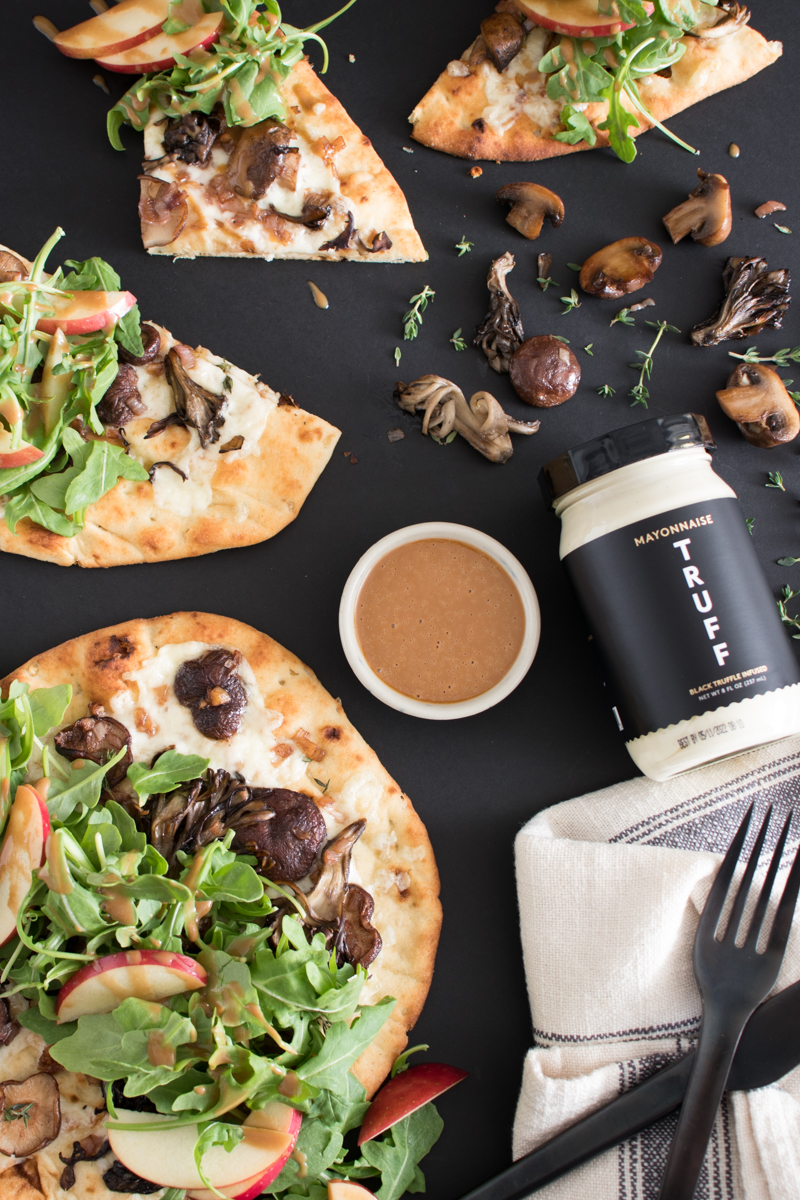 Mushroom & Fontina Flatbread Salad
This flatbread combines everything we love about gourmet pizza with a vibrant seasonal salad!
The crispy naan base is baked to perfection with sautéed mushrooms, herbs, and fontina cheese and for the salad part of this recipe, we used a combination of peppery arugula, apple slices, and a generous drizzle of a TRUFF balsamic dressing. We'll be making this recipe all fall long.
Preheat the oven to 425°F.
Place TRUFF Mayonnaise, balsamic vinegar, and dijon mustard in a small bowl, whisk to combine the dressing, and set aside until ready to serve.
Heat olive oil in a large skillet over medium-high heat. Once the oil is hot, add mushrooms, shallot, and garlic.
Sauté until the mushrooms for approximately three minutes.
Deglaze the pan with red wine and continue to cook for one minute more. Season to taste with salt and pepper.
Place the naan on a large baking sheet and top it with mushrooms, fontina, and thyme.
Bake the flatbreads for ten minutes or until the cheese has melted and naan is crisp.
Remove the flatbreads from the oven and divide them between plates.
Top the flatbreads with arugula, apple slices, and a drizzle of the creamy balsamic before serving.