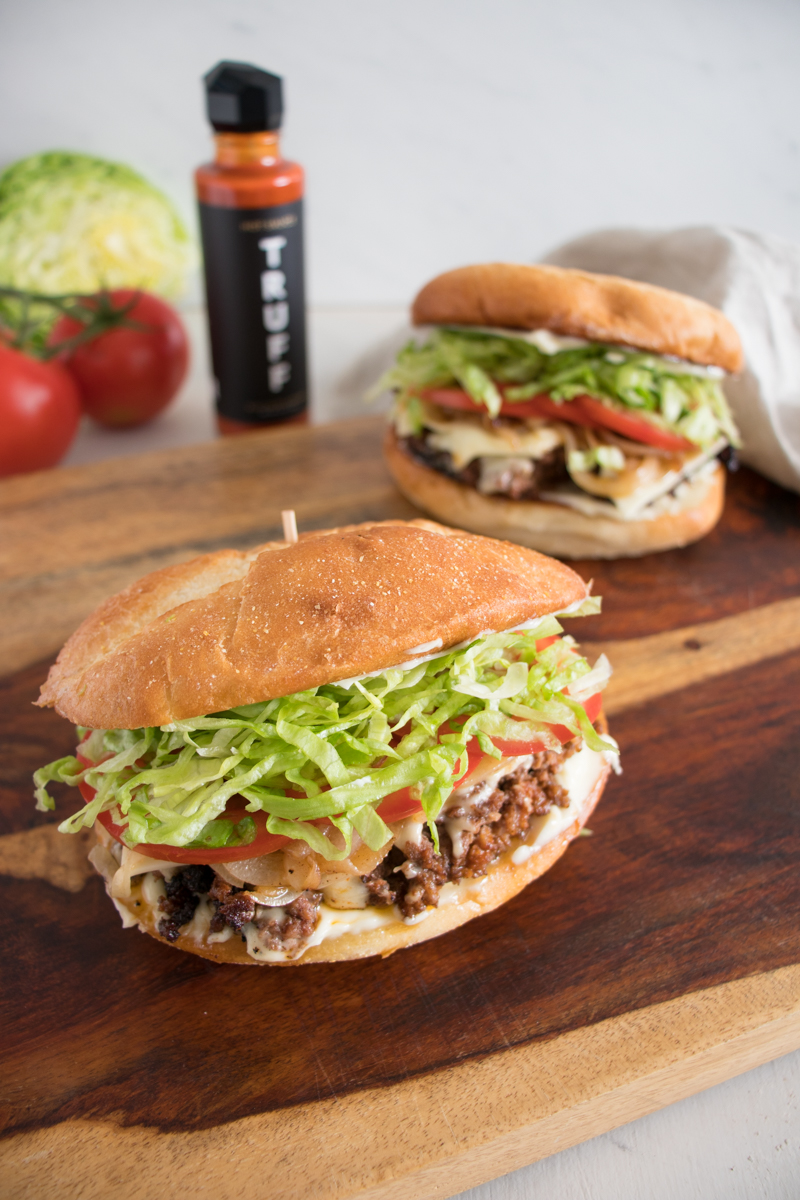 NY-Style TRUFF Chopped Cheese Sandwich
This bodega-inspired recipe is 50% cheesesteak, 50% cheeseburger, and 100% delicious!
Our take on the famous NYC chopped cheese sandwich features ground beef seasoned and 'chopped' with salt, black pepper, American cheese, sautéed onions, and of course, our signature Black Truffle Hot Sauce. Serve the sandwich on a delicious butter-toasted bun.
Melt the butter in a large skillet over medium heat. 
Once melted, add onions and sauté until tender for about three minutes. Remove onions from the skillet and set aside. 
Return the skillet to the stove and preheat over medium-high heat.
Season ground beef with TRUFF Black Truffle Hot Sauce, salt, and pepper. 
Portion into even patties (they don't have to be perfect, loosely formed patties will work). 
Once the skillet is hot, add the patties to the pan and sear them on one side until caramelized.
Flip the patties and lightly chop, flattening and crumbling with a spatula.
Top each patty with two cheese slices and continue to cook until the cheese has melted.
Meanwhile, spread the butter over split rolls and toast. 
Once toasted, spread each roll with mayo.
Top the rolls with patties, onions, lettuce, and tomatoes. If needed, secure the sandwich with a toothpick and serve.