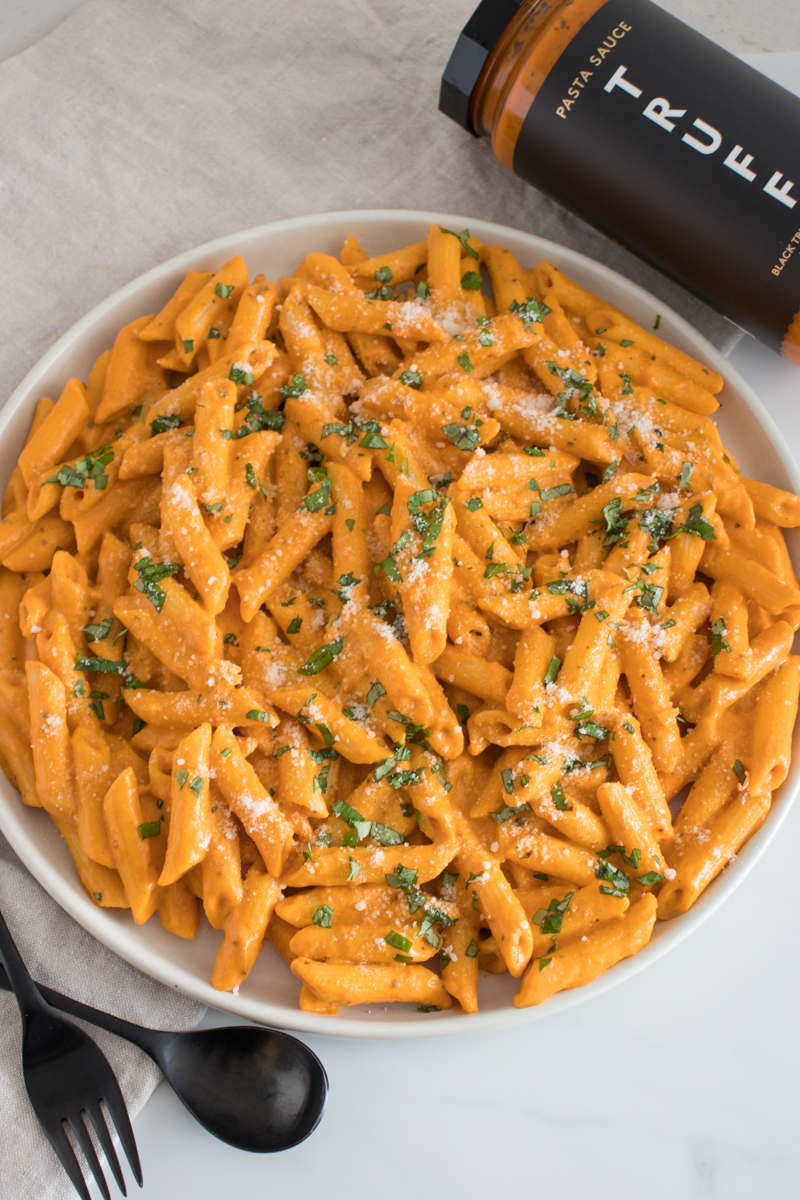 Penne with Four Cheese Pomodoro
Finding the motivation to cook during the work week can be tough, but this recipe makes it easy!
Featuring our Black Truffle Pomodoro Pasta Sauce, fresh garlic, basil and plenty of cheeses, this dish spices up even the most mundane work nights!
INSTRUCTIONS:
Melt the butter in a large skillet over medium heat. 

Add the garlic and sauté until fragrant for 1-2 minutes. 

Stir in TRUFF Black Truffle Pomodoro Pasta Sauce and bring to a low simmer.

Once simmering, sprinkle in the cheeses and whisk until melted. If the sauce is too thick, whisk in a small amount of pasta water. 

Add cooked penne pasta noodles to the sauce and toss to coat.

Season with salt and pepper to taste. Sprinkle with basil before serving.