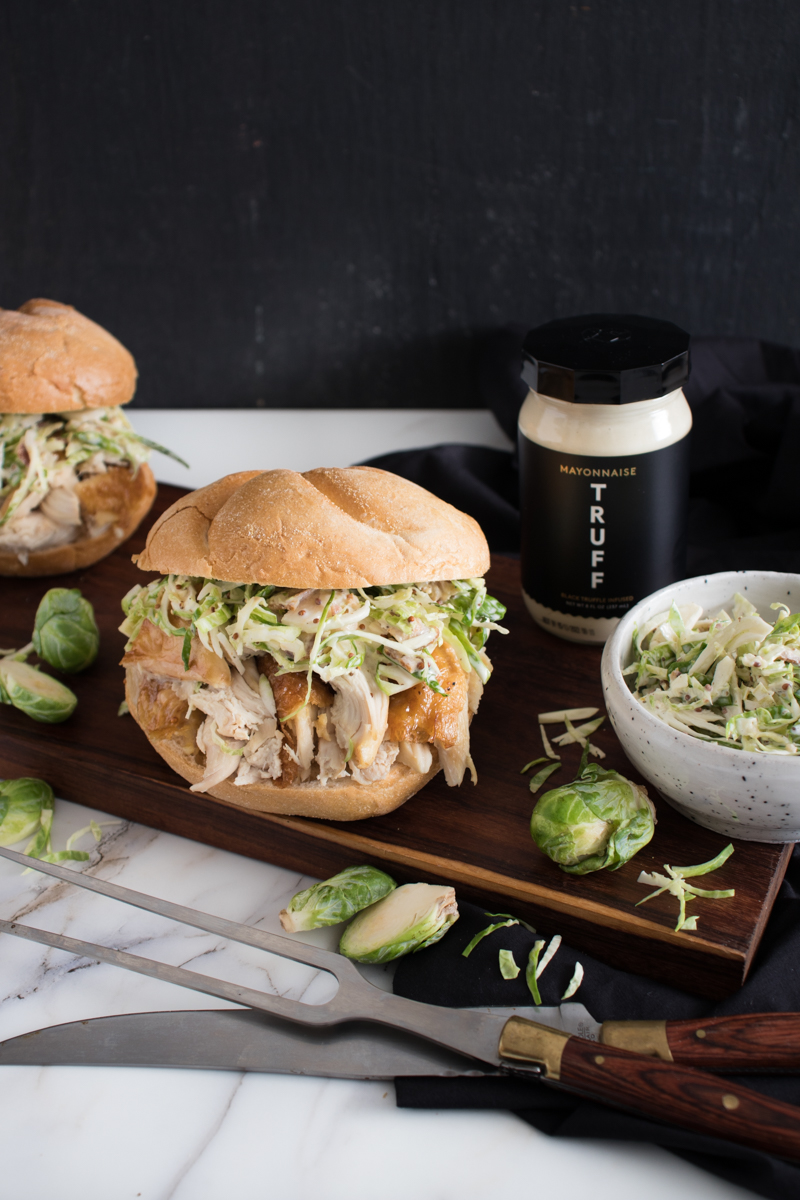 Pulled Turkey Sandwiches & Brussel Sprout Slaw
You might be sick of turkey by now, but we promise that this recipe will have you begging for more!
Your leftover turkey is the star of the show in this sandwich, but we take it up a notch with a delicious bacon and brussel sprout slaw that's mixed with TRUFF Mayonnaise. You'll be getting through those leftovers in no time with this recipe.
Place TRUFF Mayonnaise, lemon juice, mustard, celery seeds, and garlic in a large bowl. Whisk to combine. 
Add shredded brussel sprouts and bacon to the bowl. Toss to combine. 
Season the slaw to taste with salt and pepper. 
Cover and refrigerate the slaw until ready to assemble the sandwiches. 
Place turkey, broth, and gravy in a large skillet. Stir to combine. 
Cover the skillet and reheat over medium heat until hot. Season to taste with salt and pepper. 
Divide the turkey between kaiser rolls and top with bacon and brussel sprout slaw before serving.