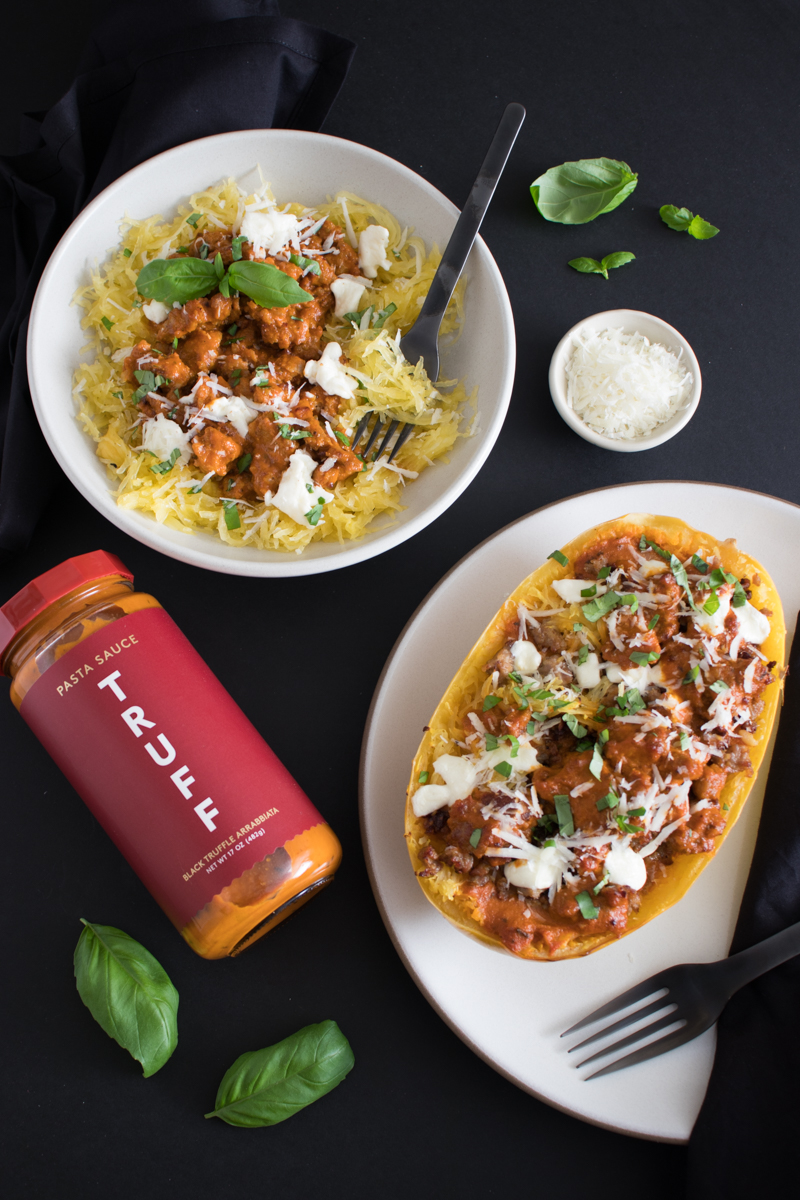 Sausage & Spaghetti Squash Arrabbiata
Spaghetti squash is a healthier alternative to pasta, but just because it's healthy doesn't mean it can't be delicious! 
This simple recipe features squash, Italian sausage, and of course, our Spicy Arrabiata Pasta Sauce. Once you top this dish off with some mozzarella and basil, you won't know the difference between our recipe and a traditional sausage spaghetti recipe!
Preheat the oven to 400°F. 
Cut the spaghetti squash in half lengthwise and place it on a baking sheet cut-side up. 
Drizzle the squash with one tablespoon of olive oil and season it with salt and pepper. 
Place the squash in the oven and bake it for 30-40 minutes or until fork tender. Remove from the oven and set aside. 
Heat the remaining one tablespoon of olive oil in a large skillet over medium-high heat. 
Once the oil is hot, crumble sausage into the skillet and sear until cooked through and golden brown. 
Add garlic and TRUFF Spicy Arrabiata Pasta Sauce to the skillet and bring the pan to a simmer for about 2-3 minutes. Remove from the heat and set aside.
Using a fork, scrape the inside of the squash to loosen the noodle-like thread and portion the spaghetti squash between bowls. 
Spoon sausage and sauce over the squash and top it with fresh mozzarella and basil before serving.