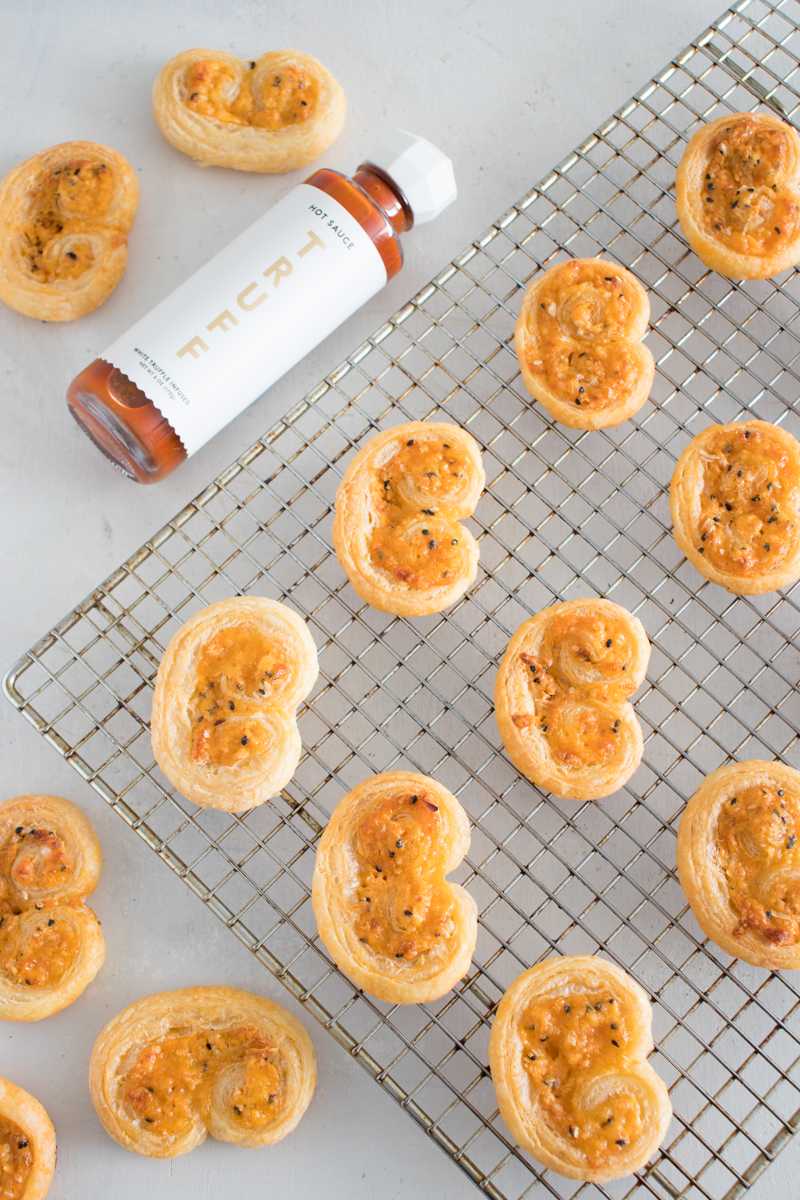 Savory Cheddar Palmiers
These palmiers might look fancy, but trust us, they're super easy to make! These pastries are seasoned with White TRUFF, "everything bagel" spices, and are baked to an irresistible crisp. Perfect for snack-time or as a pre-dinner appetizer!
Preheat the oven to 375°F.
Place puff pastry sheets on a clean, flour-dusted work space. Using a rolling pin, roll the sheets out into even 12x12 inch squares. 
In a small bowl, combine mayonnaise and TRUFF and whisk until blended. 
Brush the tops of the sheets evenly with the mayo mixture. 
Sprinkle the sheets with cheese and then evenly sprinkle them with garlic, onion, sesame seeds, and salt. 
Starting with the long sides, roll the sheets into a cylinder stopping at the center. Roll the opposite side toward the center until the two rolls meet. 
Dab a few drops of water into the seam to help the rolls stick together. Repeat this process with the second sheet. 
Wrap the rolls in plastic wrap and place them in the freezer. Freeze for 30 minutes before cutting the rolls into 1/2 inch slices. 
Place the slices one inch apart on a parchment-lined baking sheet. 
Bake for 15-20 minutes or until golden brown and flaky.
Remove from the oven and set aside to cool on a wire rack.