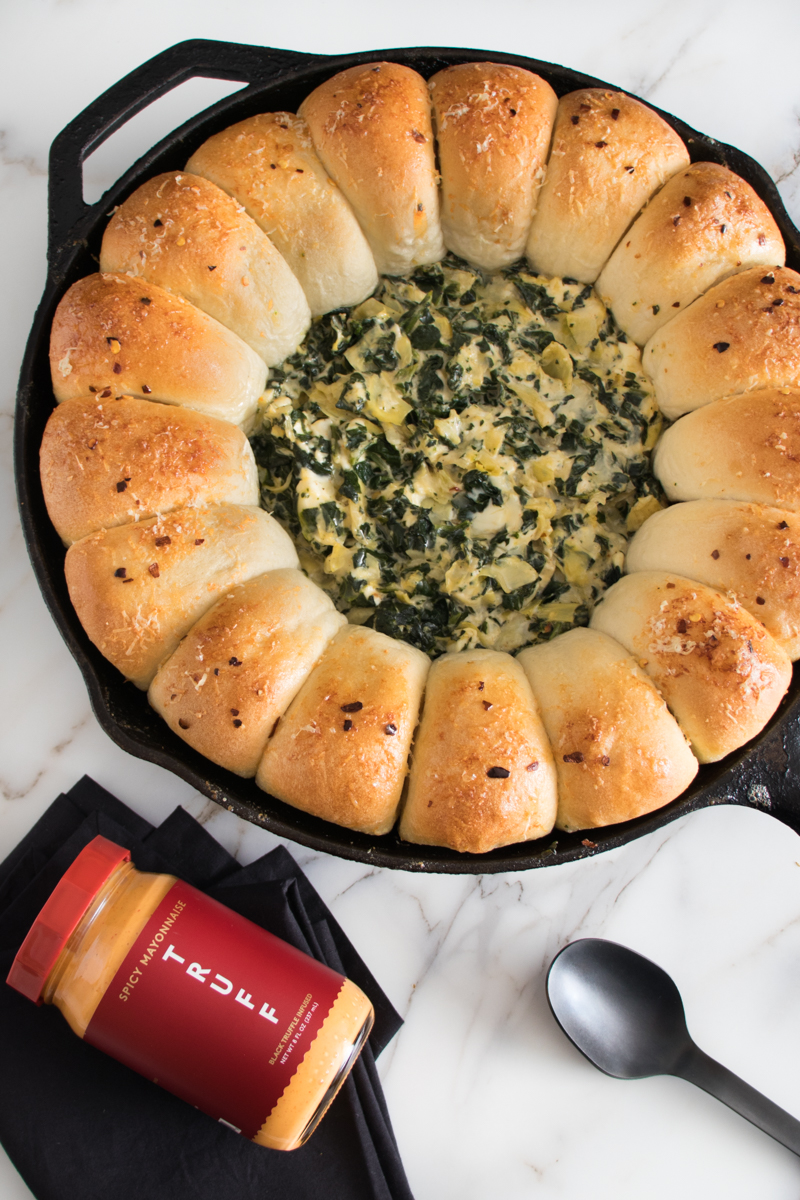 Skillet Spinach & Artichoke Dip
Ready to wow your guests at your next dinner party? Then you came to the right place!
For this recipe, we use the typical spinach and artichoke mix-ins plus our delicious TRUFF Spicy Mayonnaise for an added kick. The best part? The skillet is lined with savory, buttered buns that are perfect for dipping!
Spray an extra large oven-proof skillet with pan release spray. 
Place a medium bowl upside down in the center of the skillet. 
Arrange frozen dinner rolls around the bowl and lightly grease them with pan release spray. 
Cover the skillet with plastic wrap and place it in a warm spot. 
Let the rolls thaw and proof for 1-2 hours or until the rolls double in size. 
Preheat the oven to 350°F. 
Squeeze as much water from the thawed spinach as possible and place it in a large bowl. 
Add artichoke hearts, cream cheese, TRUFF Spicy Mayonnaise, sour cream, mozzarella, parmesan, salt, and pepper to the bowl. Stir to combine.
 Remove the place-holder bowl from the center of the skillet and fill that space with the dip. 
Brush the rolls with butter and sprinkle them with parmesan and pepper flakes. 
Place the skillet in the oven and bake for 20-25 minutes or until the rolls are golden brown. 
Remove from the oven and serve warm.