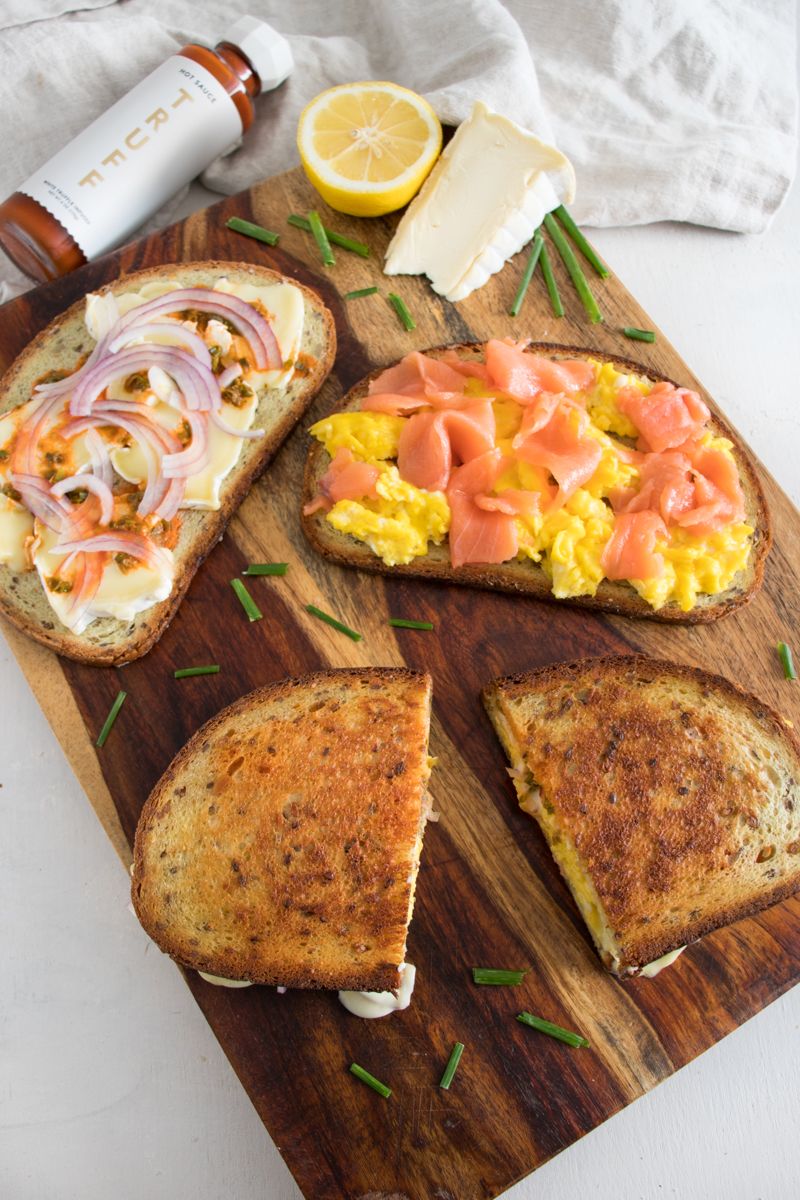 Spicy Smoked Salmon EGG & Cheese Sandwiches
We've combined all of our favorite brunch ingredients for one delicious sandwich! 
This recipe features smoked salmon, soft scrambled eggs, brie cheese, and thinly sliced onion. 
Serve on rustic rye bread and top it off with a delicious dressing made of lemon juice, capers, chives, and our very own TRUFF White Hot Sauce.
Place lemon juice, capers, chives, and TRUFF in a small bowl. Whisk until blended and set aside. 
Melt two tablespoons of butter in a large skillet or griddle over medium heat. 
Once the butter has melted, add eggs and soft scramble for 2-4 minutes. Remove the eggs from the skillet and set them aside. 
Wipe the skillet clean, add additional butter (four tablespoons), and melt over medium heat. 
Once melted (and working in batches if necessary), add rye bread slices.
Top half of the slices with brie cheese and red onion. Drizzle with lemon-TRUFF dressing. Top the other slices with scrambled eggs and salmon. 
Toast for 2-3 minutes or until the cheese has melted and the bread is golden brown. Sandwich the halves together and serve hot.