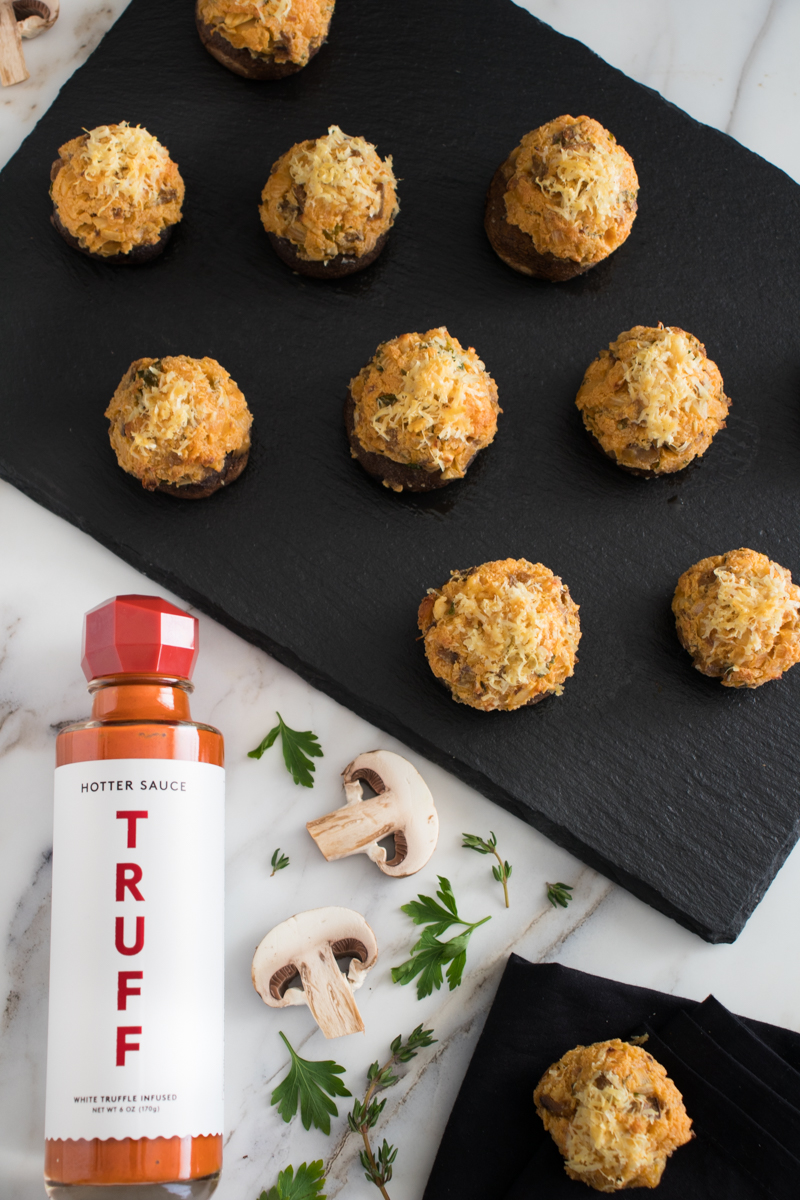 Stuffed Mushroom Appetizers
If you're planning a party, impress your guests on with these amazing stuffed mushroom appetizers. 
This recipe features baby portobello mushrooms stuffed with a garlic-cheese filling that's infused with our White HOTTER Hot Sauce for a perfect blend of flavor and spice! This recipe serves 4-6 guests, but you might want to double up! We can guarantee this appetizer will be the first thing your guests will want to try.
Preheat the oven to 400°F.
Remove the stems from the mushrooms and set the mushroom caps aside on a large baking sheet.
Finely mince the stems.
Melt butter in a large skillet over medium heat.
Once the butter has melted, add chopped mushroom stems, garlic, and shallot to the skillet and sauté until tender for about three minutes.
Transfer the veggies to a large bowl and add the breadcrumbs, 1/4 cup of parmesan, TRUFF White Hotter Hot Sauce, thyme, and parsley to the bowl. Stir to combine.
Fill the mushrooms with stuffing and sprinkle them with reserved parmesan cheese.
Bake the mushrooms for about 15-20 minutes and serve warm.