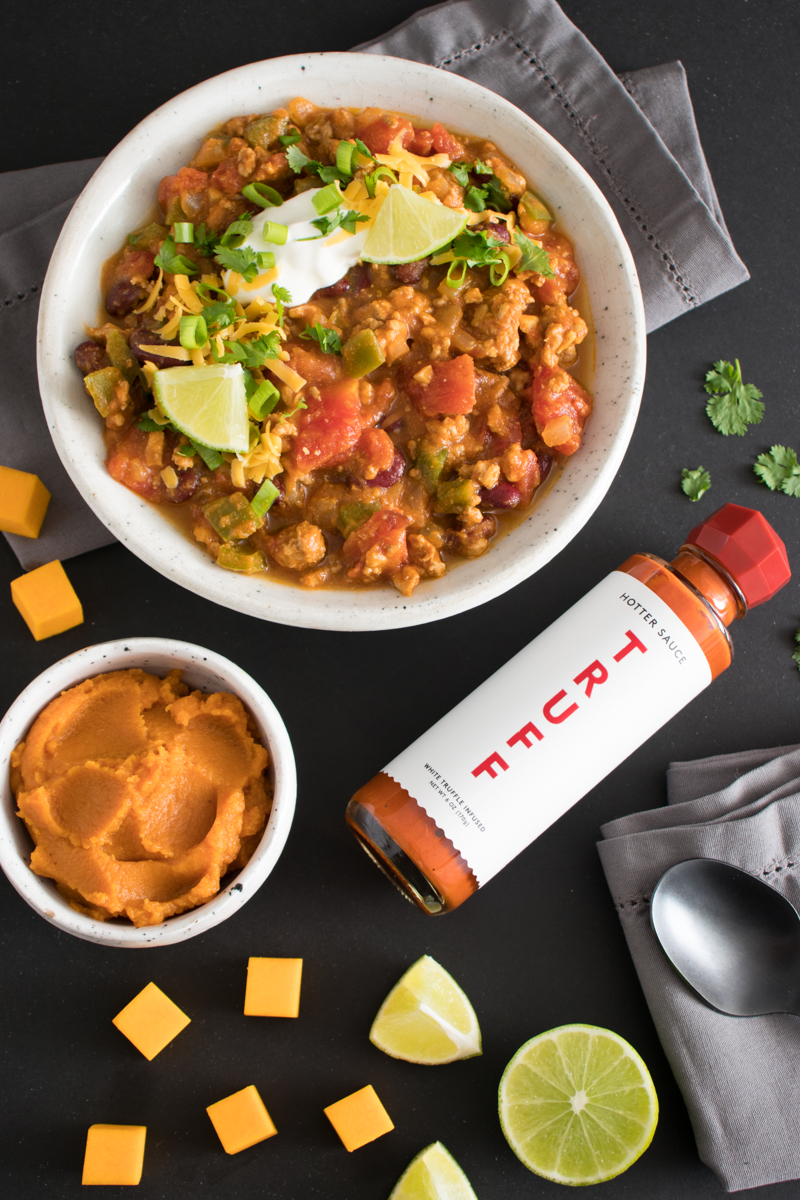 Turkey Pumpkin Chili
Nothing screams game-day like a hot bowl of chili, and this unique recipe is sure to take the "W."
Our Turkey Pumpkin Chili is a healthy and delicious alternative to your standard chili recipe! Featuring aromatic seasonings, seasonal veggies, and our White Hotter Hot Sauce, your guests will be begging for seconds of this fantastic, easy-to-make game-day meal.
Heat olive oil in a large saucepan or pot over medium-high heat. 
Once the oil is hot, add onions, garlic, and bell pepper and sauté the veggies until they're tender for about two minutes. 
Add chili powder and cumin and stir to combine. 
Crumble ground turkey into the skillet, stir to combine with the veggies and seasonings, and continue to sauté until the ground turkey is cooked through.
Once the turkey has cooked, add TRUFF White Hotter Hot Sauce, pumpkin puree, diced tomatoes, kidney beans, and broth. Stir to combine and bring to a simmer.
Once simmering, reduce the heat to medium-low and cover. Continue to cook the chili for 15 minutes. Season with salt and pepper and stir frequently.
Divide chili between bowls and add your favorite chili toppings.